How to open Demonic Sigils with Voodoo Dahl PT2
Join us March 21st @6pm PST / 9pm EST for How to open Demonic Sigils PT2 with
Voodoo Dahl!
We will be discussing and learning four different tools for our sigil tool box:
Blood magick
Sex magick
Herbs and oils
Demonic Enns
Each tool can be used alone or in conjunction with one another when opening Demonic sigils/portals.
When opening a sigil you are opening a portal to the other side, a doorway if you will, that's allows the energy you want to work with to enter.
Knowing the purpose of each tool will help you navigate powerful and flawless openings.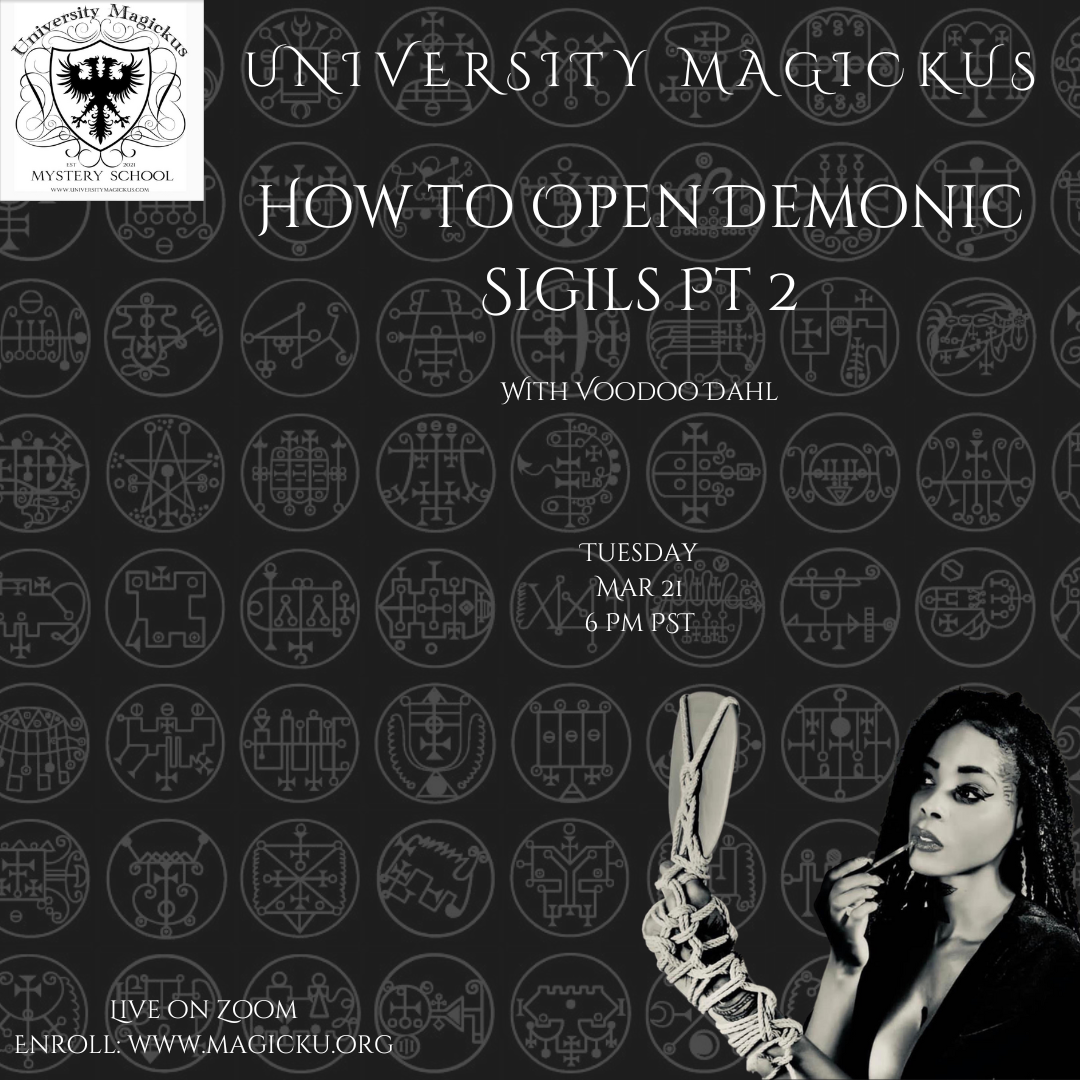 Voodoo Dahl
Voodoo Dahl is a black magician based in Los Angeles. She began her ritual practices and occult studies as a teen, studying demonology and eventually founded her own company Noire Grimoire. Noire Grimoire is a company that provides change and guidance through magic. They provide custom spells, ritual for hire and tarot divination services.