Cartomancy - Reading playing cards with Helen Lawson
Join us Saturday July 22nd @ 10am PST / 1pm EST for Cartomancy - Reading playing cards with Helen Lawson!
Did you know a simple deck of playing cards can give you insight into the past the present and the future it is one of the oldest forms of divination and has been used for centuries prior to tarot cards and anyone can become a cartomancer
In this fun and interactive class Helen will teach you how to interpret the cards and to see what messages the cards may have for YOU
Recording provided

Recording provided if you are unable or do not wish to attend live!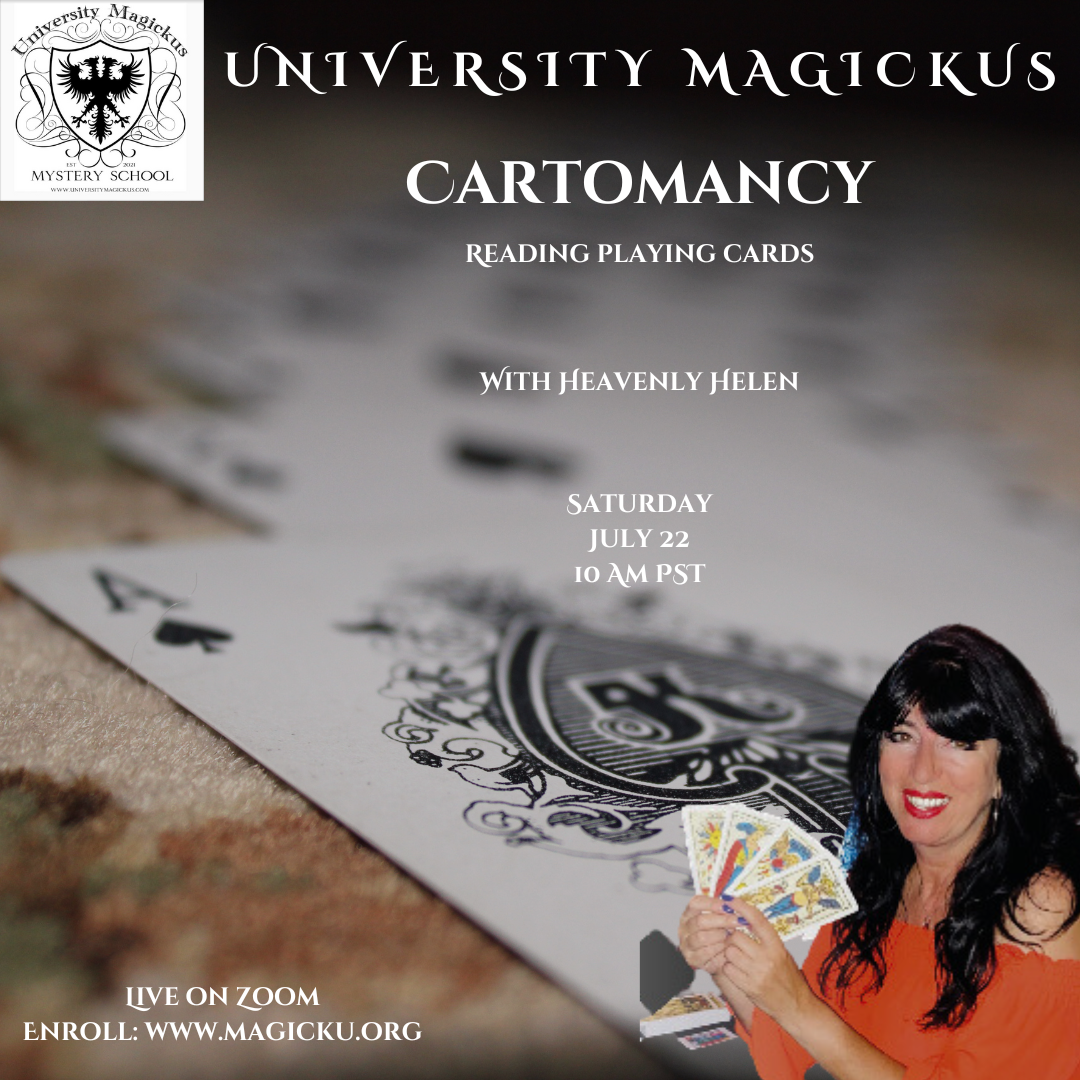 Heavenly Helen
As a natural born clairvoyant and Reiki and Karuna Master/Teacher, Helen uses her extensive knowledge and Spiritual gifts to offer Psychic Tarot readings for guidance and Healing sessions giving her clients the tools to lead a happier healthier life. Helen also runs workshops and classes all over the UK teaching others the gift of Healing and psychic development.
Helen developed her sixth sense and healing abilities from childhood. This enabled her to heal people on a deep level and help them with spiritual guidance.
Helen has lived all over the UK and Channel Islands using her gifts of healing and clairvoyance.
Now Based in a haunted 15th century Tudor building In a pretty cobbled lane steeped in history, Helen Is the founder of Ghost TV Which is the only YouTube LIVE streaming show in England which is live every night, giving you the front row seat from inside a 600 year old building
Heavenly Helen has extensive knowledge of all things paranormal and enjoys teaching others how to awaken their own gifts