Metaphysical Principles and Mystical Intuition with Natalie Jones
Join us Sunday July 30th @ 11:30am PST / 2:30pm EST for Metaphysical Principles and Mystical Intuition with Natalie Jones
Practicing and applying specific Metaphysical principles and a way of life through the lens of the Higher mind, allowing Oneself to be guided each step of each day by the Inner Self and therefore evolving Intuition. The goal is to achieve unwavering connection with the Higher Self to achieve an omnipotent and omniscient state of consciousness.
Recording Provided

Recording provided if unable or you do not wish to attend live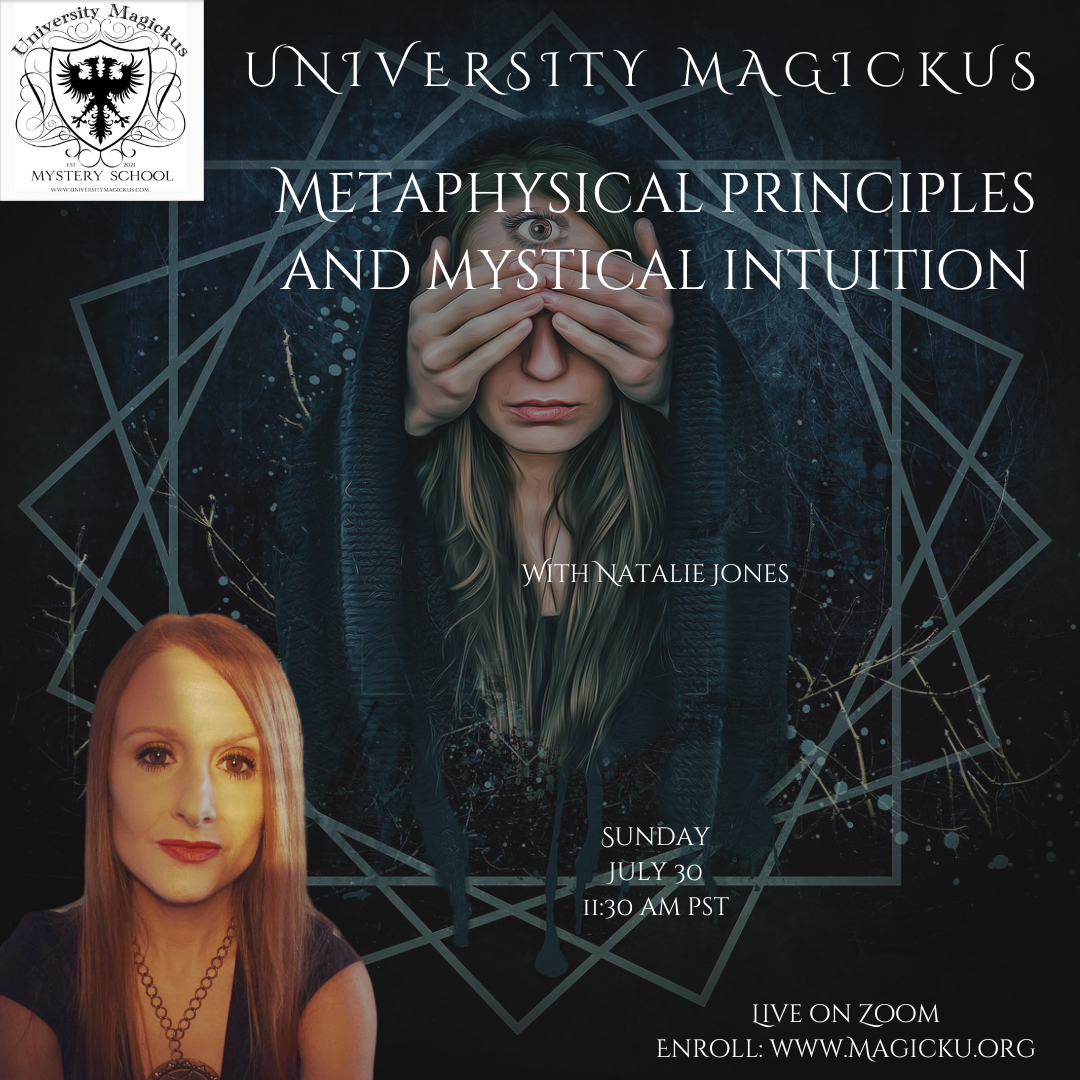 Natalie Jones
Natalie Jones is co-founder and President & CEO of PARAFlixx, Inc., PARAFlixx paranormal+, a universal streaming network platform for original and licensed productions of the Paranormal, Supernatural, Horror, Universe & Beyond, and then some.
Natalie is founder/owner of US Paracon, Texas Paracon, L.L.C. She is also Creator and Owner of The Haunted Psychomanteum, a haunted antiques museum with an elevated approach to ITC, coming to Dallas, TX soon. In the meantime, The Haunted Psychomanteum: OMNIPRESENT is a production which is a 6-part series released early 2021, available only on PARAFlixx paranormal+, and produced by Strange Goat Media. Natalie is co-owner and founder of Strange Goat Media, LLC alongside business partner, and PARAFlixx Inc. Executive Producer, Mike Hatcher.
Natalie Jones is a metaphysical lecturer and also Creator and Paranormal Navigator of Ghosthunter Girls. Natalie is also published author of Awaken the Higher Self: Bringing Darkness to Light (BMK Publishing). The Little Secret Book of Life coming soon. She is a Reiki Master and has spent her life preparing for a calling and soul mission to help others as a Dark Energy Healing Facilitator through working with and understanding different energies with a universal approach, teaching healing from within, and holds the Melchizedek priesthood to give blessings.
Natalie Jones is currently in the doctoral program at the University of Sedona, Doctor of Metaphysical Science, Msc.D., with continuing Doctor of Philosophy, Ph.D., specializing in Conscious-Centered Living. She teaches at University Magickus, an esoteric mystery school, as a way to expand her metaphysical knowledge and help others on their highest path and healing journey. She is also a member of the Texas chapter of The Dominion Ministry, founded by demonologist James Annitto, as an investigator. Natalie is a seasoned and dedicated yoga practitioner to further connection to mind, body & soul, which helps her to stay grounded in her spiritual work.