Numerology with Kat
Join us Saturday October 7th @ 11:30am PST / 2:30pm EST for Numerology with Kat
You have questions? The numbers have the answers.
Ever wonder about noticing the exact time of day or night repeatedly?
This is not a coincidence; your spirit guides are trying to connect with you.
Find out how your personal numbers add up and learn to be receptive to numerical insights along your life path. Don't miss this; it's a matter of numerology before you see THAT number again. Will you be able to decipher the next message from the universe?
Basic material needed for class:
Paper, pencil
(May use graph paper if you have)
Recording Provided

Recording Provided if unable to attend live!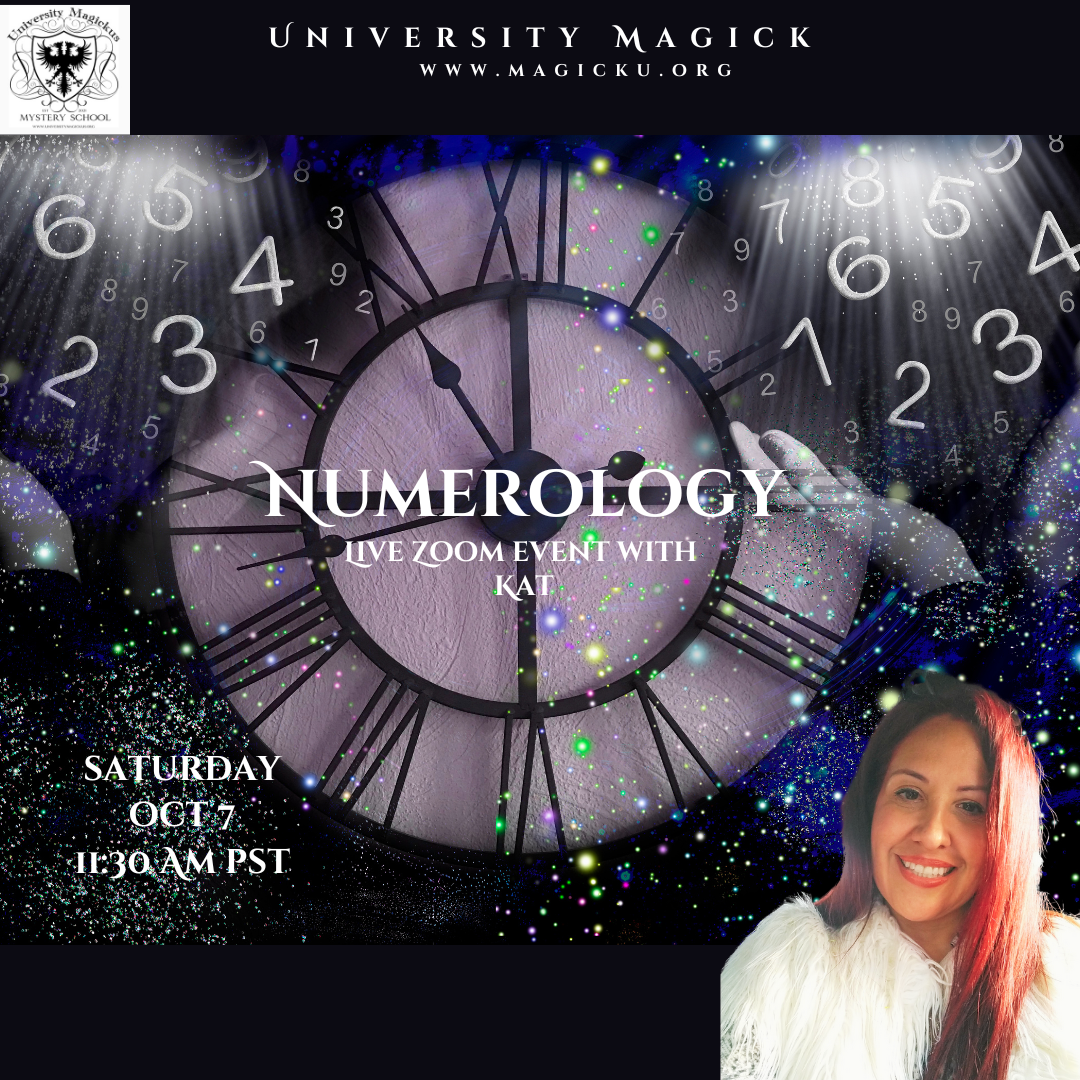 Kat Calavera
Coming soon.