Pluto Shifting with Priestess of Divine
Join us February 16th @3:30pm PST / 6:30pm EST for Pluto Shifting with Priestess of Divine!
There is something major happening this year with the mysterious transformational planet Pluto.
What does this shift mean for the world? What does it mean on an individual level?
Let's dive into this planetary shift and prepare for the end of an era
Recording

Recordings sent if you are unable or do not wish to attend in person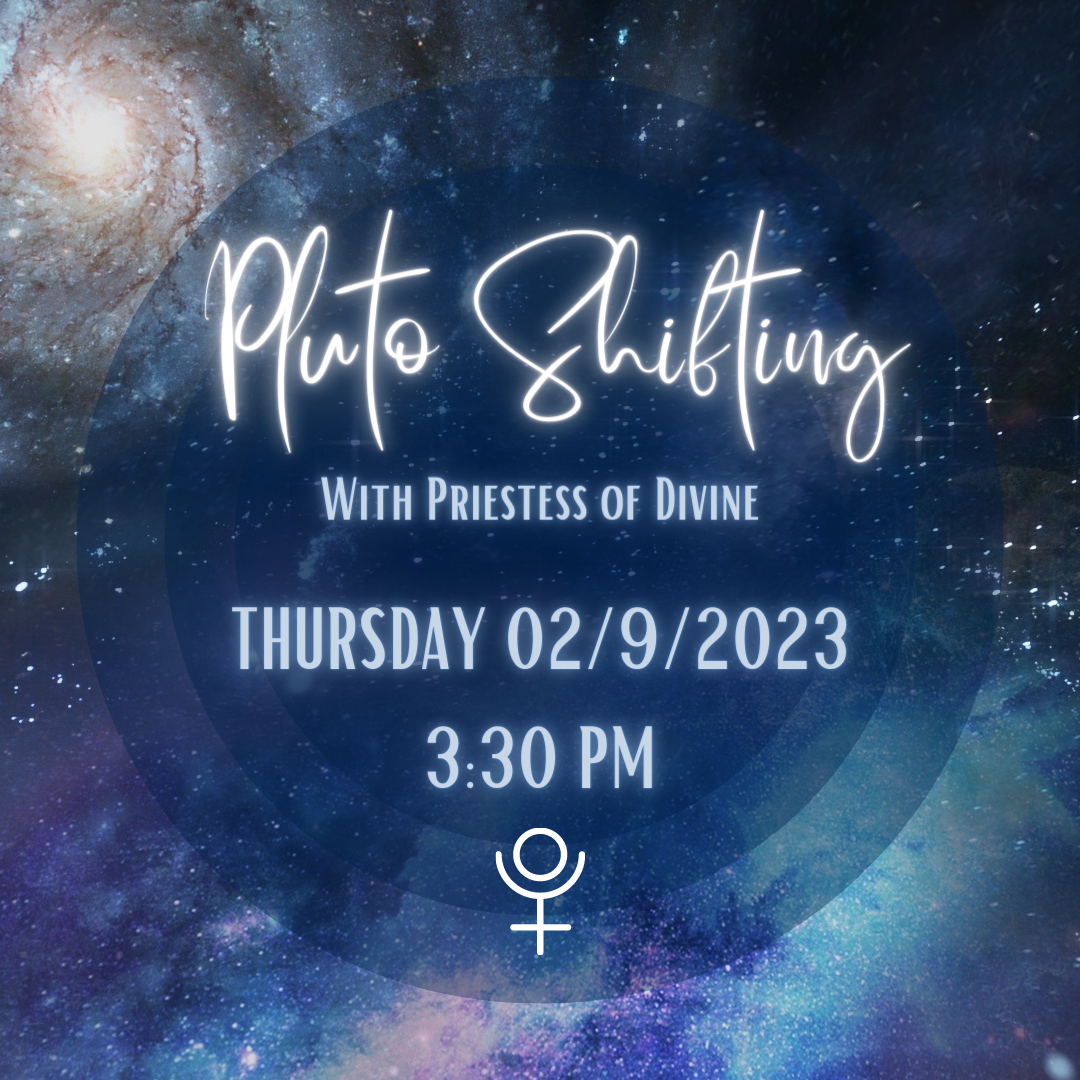 Priestess of Divine
"Master the Light so you may always find it when you Venture into the Dark"
Elven Medicine Mage
Ordained Minister
Spiritual Counselor
Meta-Mystic Teacher
Clairsentient Oracle
Astrologist & Astro-Writer
Celtic Energy Practitioner
Medical Grade Sound Practitioner
Visit my Site for bookings and More information!
https://www.priestessofdivine.com/
Visit me on Instagram!
https://www.instagram.com/priestessofdivine/