Soul Retrieval with Yvonne
Join us Monday Mar 13th @ 6pm PST / 9pm EST for Soul Retrieval with Yvonne!

"Retrieve a piece of your past and feel more complete in the present" Shamanic soul retrieval is an ancient technique. However, it parallels the psychotherapeutic practice of integrating lost 'parts' of yourself which may have become 'split off' through trauma, illness or loss.
Recording Provided

Recording provided if you are unable or do not wish to attend the live course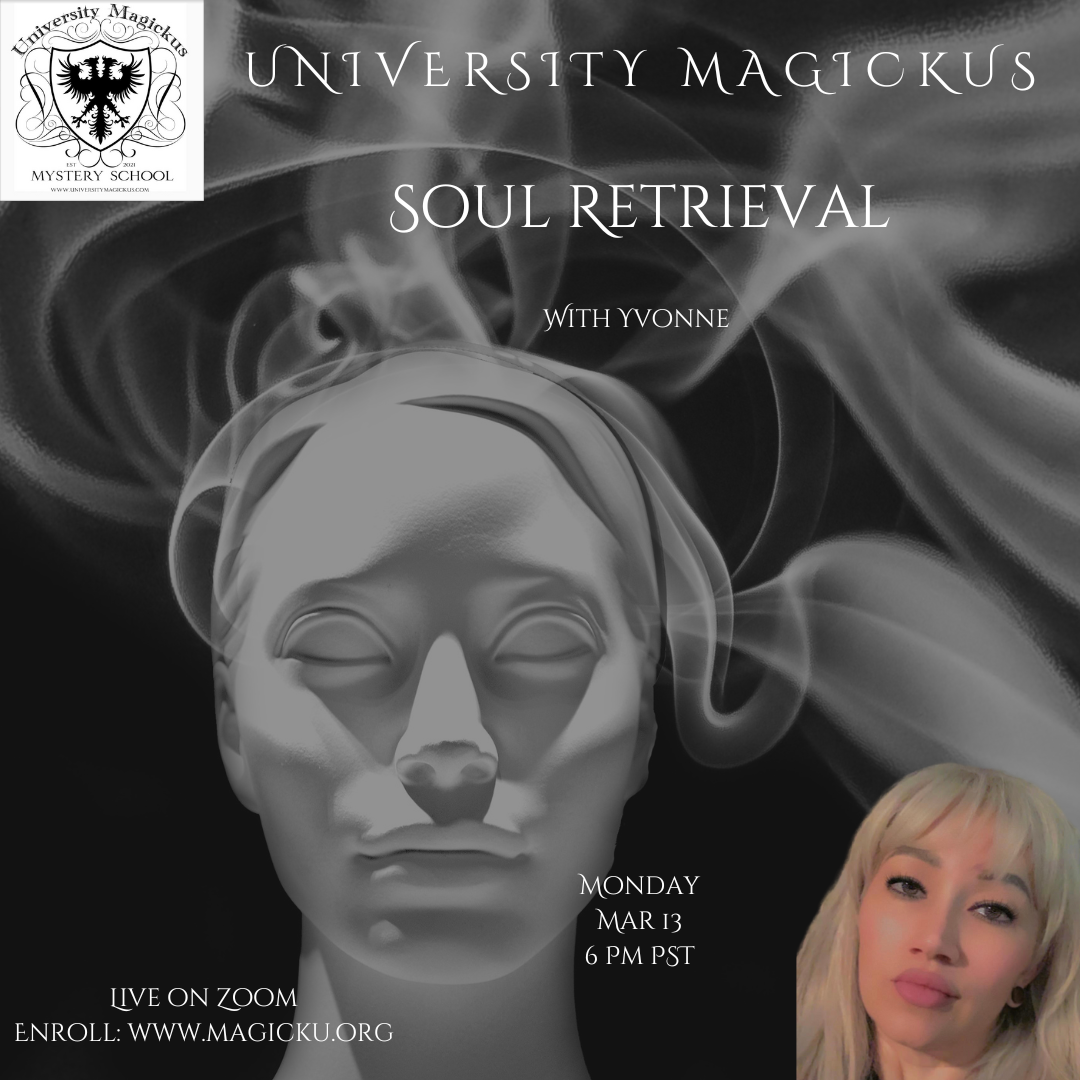 Yvonne Haas
Yvonne Haas is a renowned practitioner of Dark Arts within the Hollywood Occult community.
As a dedicated and infinite student, she has worked with, and studied amongst some of the most talented and respected occultists in the industry.
Yvonne's passion for science and everything paranormal led her to become a Certified Parapsychological Field Investigator, Registered with The Office of Paranormal.
She's earned several certifications in mediumship, psychic practice, and divination methods.
She is also the owner and operator of The Coven, where she inspires others to shine brightly their own Black Flame through Vanity, Alchemy, and Empowerment.