What's in a dream: Hidden meanings behind dreams with Moon Girl
Join us Saturday July 8th @ 2pm PST / 5pm EST for What's in a dream: Hidden meanings behind dreams with Moon Girl
What's in a dream: Hidden meanings behind dreams. We will learn the secret meanings behind dreams and how to decode them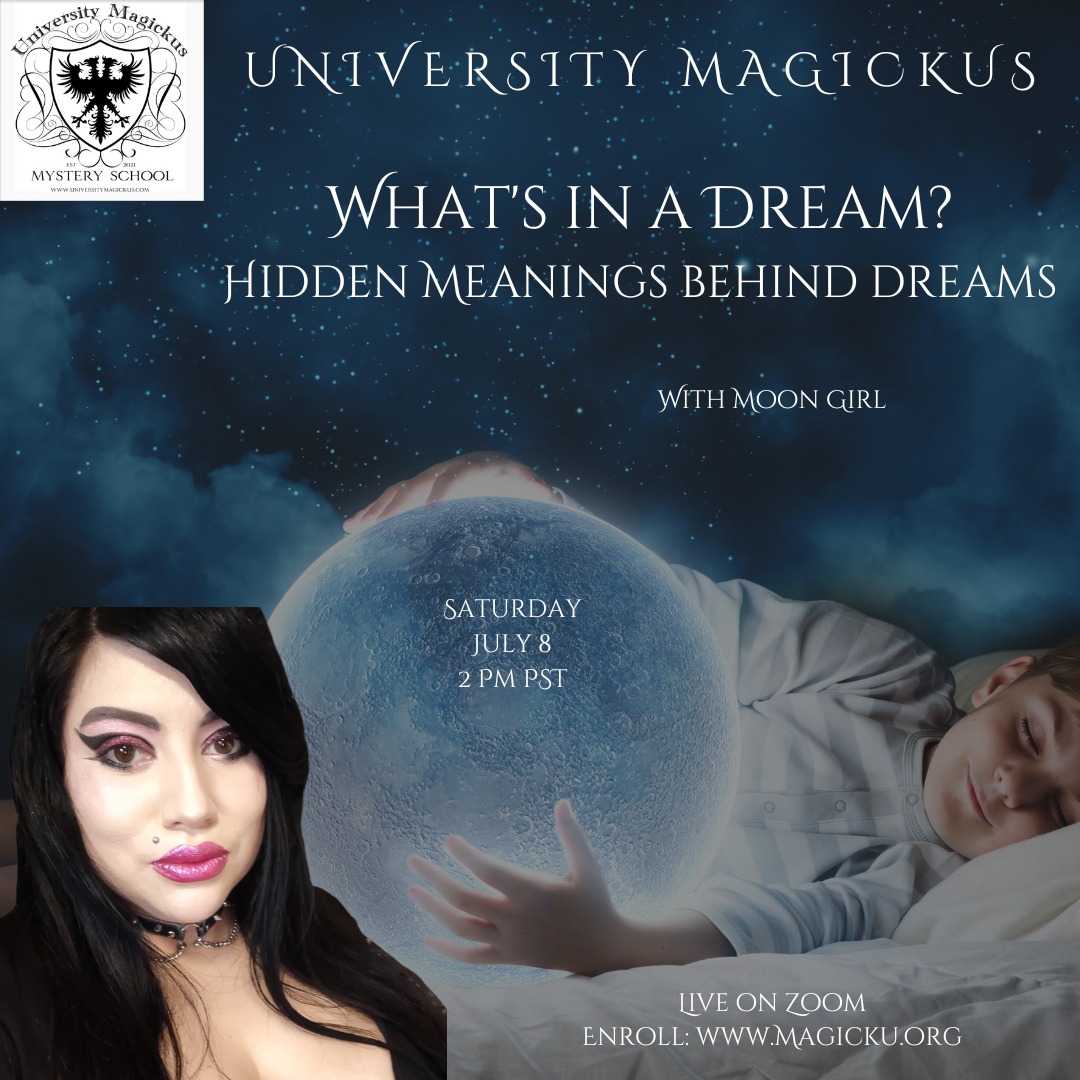 Moon Girl
Moon Girl
Moon Girl, Mistress Of The Paranormal (Sarah Garcia) is a psychic medium who discovered her abilities and has been connecting with Spirit since childhood. Her abilities include clairvoyance (gift of sight), clairaudience (gift of hearing), clairsentience (gift of feeling), clairempathy (gift of feeling others emotions), claircognizance (gift of knowing), clairgustance (gift of taste), clairalience (gift of smell), clairtangency (gift of being touched), and a gifted empath.
Moon Girl is also a paranormal investigator and a divination reader. She offers divination readings from basic readings to the obscure. She uses items like bone, shells, tea leaf, runes, toothpick, and crystals for her divination readings. She is also a gifted tarot and oracle reader.
Moon girl is the Co-Chair for the 2022 World's Largest Ghost Hunt Metaphysical Committee. A member of Ghosthunter Girls an all girls's paranormal team. Will be featured on Paraflixx. Instructor at University Magickus, actress and all around witcy girl.